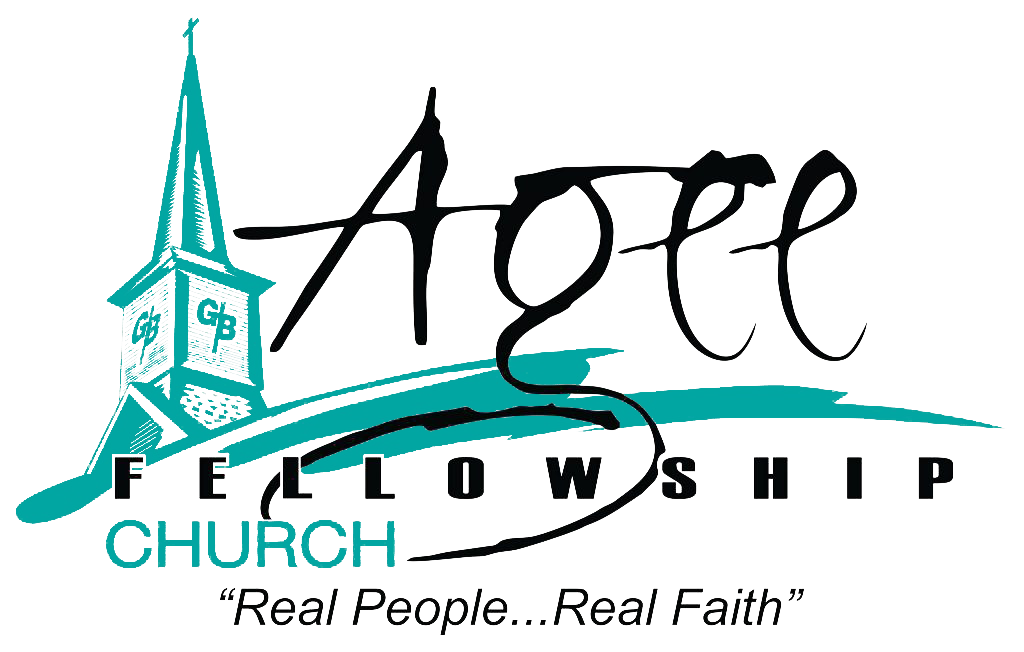 SUNDAY 9AM
Sunday School
Centershot
Adults
SMALL GROUPS
Puppets
Act 29
Children's Church
Mission Statement
Our Mission is loving people into God's Kingdom and helping them to mature in their Christian faith.
We consider ourselves to be a family here at Agee Fellowship. Our worship services are upbeat, the atmosphere is casual and outgoing, you will meet people from all walks of life, and you are most welcome to join us! A 60-minute worship experience designed to inspire you to live the life God intended awaits you at Agee. We believe we can experience God in an incredibly diverse variety of ways, but we focus on encountering God in times of worship, devotion, fellowship, and serving others. Oh…and come early. There's always hot coffee waiting for you!
Core Values
1. Follow the mandate of the "Great Commission" (Matthew 28:19-20)
2. Hold true to our "Statements of Faith" and "Social Principles of General Baptist"
3. Reach out in love to our community, building relationships through service projects and ministry
Agee Fellowship
At Agee, we're building a community around real faith and the common purpose to be committed followers of Christ. Our worship services are each Sunday at 10:00 am with Sunday School at 9:00 am that offers classes for all ages. While you are involved in worship and hearing God's great plans for your life, your kids will have the opportunity to attend children's church that is also held each Sunday during our regular worship hour and offers a unique "kid-focused" worship time.  Agee Fellowship also offers Wednesday evening Bible study and children's ministries at 6:30 pm each week.